Our Mission
Engineers without Borders-USA is a nationwide volunteer organization committed to enabling communities to provide for their physical well-being.  We design and build engineering projects that developing communities desperately need.  We help provide clean, safe water to communities, or one of many other projects in areas like sanitation, energy, or infrastructure.
We believe that communities are best served by working with them hand-in-hand.  We work closely with each community to empower them to meet these basic needs. We also make sure that what our projects work well for each community- even several years down the road. We believe in enabling communities, not just in providing technology.
Learn more about our mission on the national EWB-USA website.
We believe in enabling communities, not just in providing technologies."
Our Chapter
The EWB-USA Phoenix Professional chapter was founded in 2006 by three recent graduates from the EWB-USA ASU Student Chapter that were looking to extend their work into the professional community. Their overriding goal in forming the professional chapter was to be dedicated to taking action, as opposed to many valuable trade organizations that work to further a profession. EWB-USA Phoenix Professional chapter is built on the concept of giving back to the greater community through volunteer service.
Our chapter consists of a small but dedicated multi-disciplinary team, with experience in everything from civil engineering to international volunteering.   As members, we're part of a network of over 16,000 engineers nationwide committed to fighting poverty globally.
While our activities are focused around our central goal of making a difference in one or two communities at a time, we have many activities throughout the year.  These opportunities include fundraisers, social events, and learning opportunities.  Come to a meeting to learn more about upcoming activities.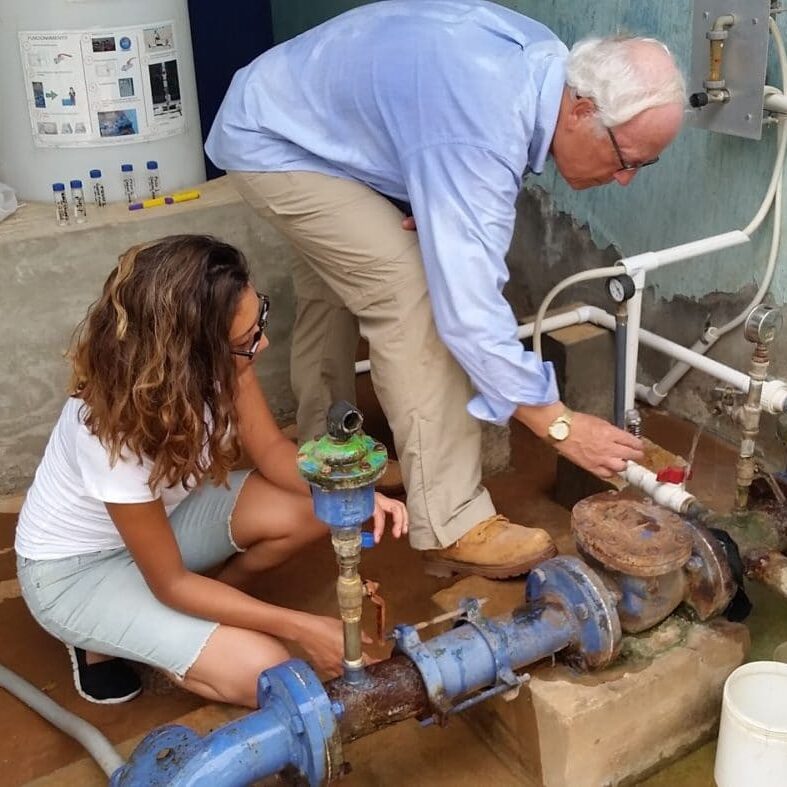 Join the movement
Get more information by signing up for our mailing list